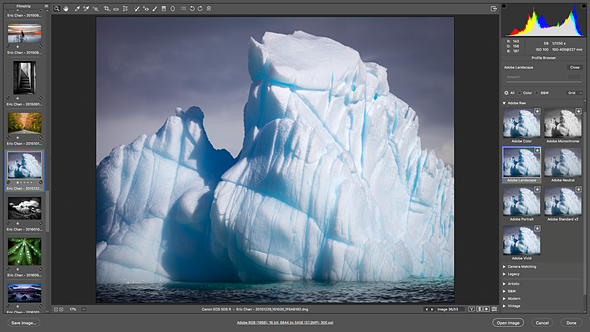 Credit: Adobe
The latest update to Lightroom Classic CC—
a 'massive update'
to camera profiles for both Lightroom and ACR—came complete with an infuriating set of bugs that, judging by our
comment section
, left Adobe users quite frustrated. But have no fear: the software giant is back with an apology and a slew of bug fixes in the form of Adobe Lightroom Classic CC 7.3.1.
The release went live this morning, complete with this apology on the Adobe blog:
We heard your feedback and felt that parts of the release didn't uphold the level of quality that we hold ourselves to. We're happy to report that these issues were resolved and now available for immediate download. Some of the issues resolved included converting presets, sorting and copying/pasting profiles, translation errors, along with crash fixes.​
You can download the update and read the full release notes
at this link
, but here is the TL;DR about what this Lightroom Classic CC update fixes:
An issue where some presets were not converting to the new format.
An issue with B&W legacy presets where the profile resets to Adobe Standard
An issue where Develop presets were not sorting correctly
Translation errors in other languages for some profiles
An issue where users were unable to copy/sync Black and White Mix settings
Lightroom backup catalog error issues.

Note: To resolve corruption issue in the backed up catalogs, update to Lightroom Classic CC v7.3.1 and then back up your catalogs again. If you're backing up your catalogs on macOS, see this known issue related to catalog compression below.

Known Issue on macOS only: When backing up your catalogs on macOS, Lightroom Classic doesn't compress (zip) catalogs that have a file size less than 4 GB. As a workaround to this issue, manually compress the backed up catalog files. Compressed files take up less hard disk space. By default, Lightroom Classic saves backed up catalogs to the following location on macOS:

/Users/[user name]/Pictures/Lightroom/[catalog name]/Backups
To update to the latest version, simply run the update in the Creative Cloud Desktop App.
Continue reading...