Super Moderator
Staff member
Our local eagles disappear in August and return in September or October. I always start a new yearly thread upon their return.
I had spent the weekend in Idaho for my 50 year high school class reunion. Monday (
9/24/18
) I made my usual rounds after my return and found the eagles had also returned from vacation. One was perched on the family tree on Pt. Edwards above the new condos.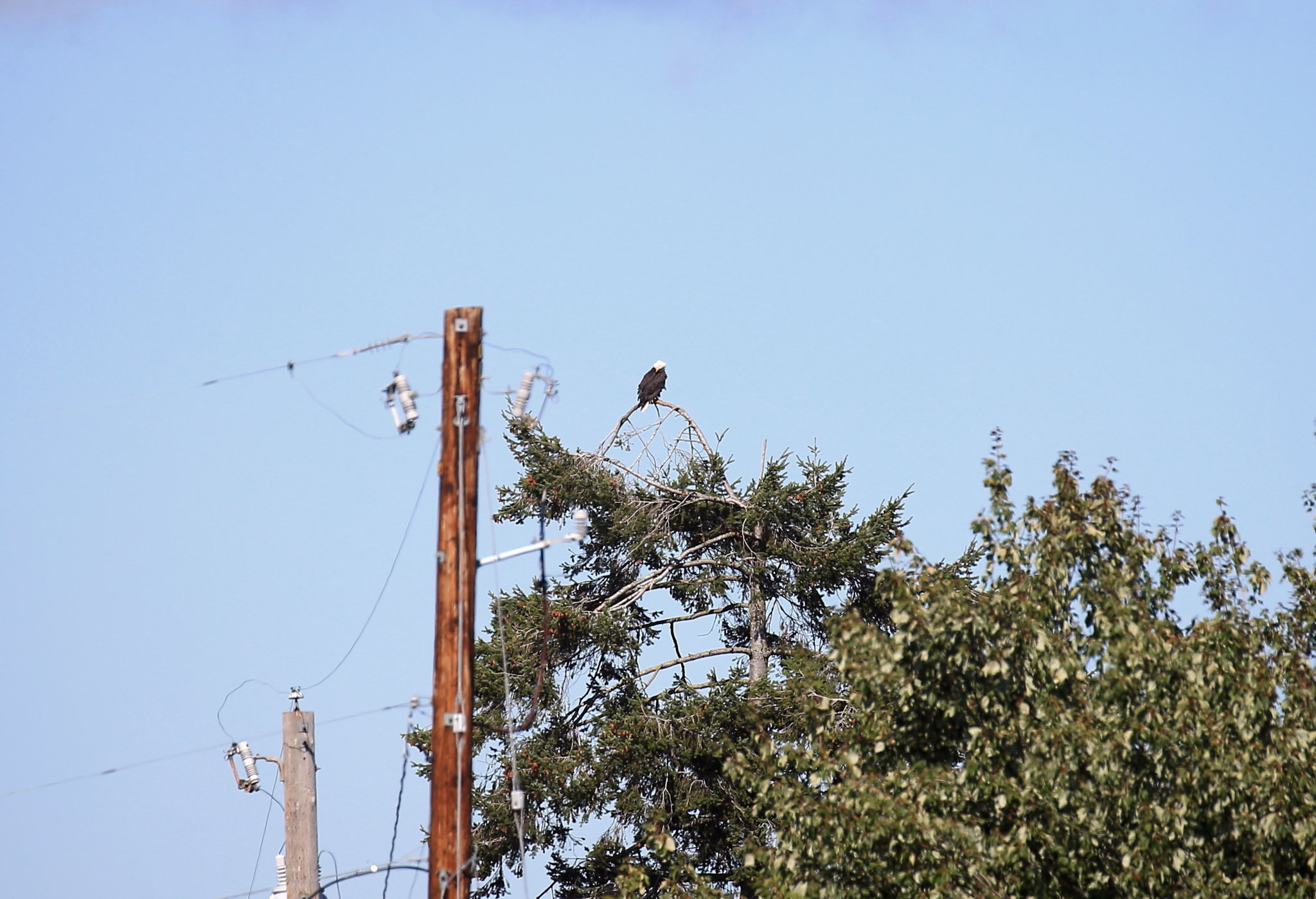 A second one was perched down the street.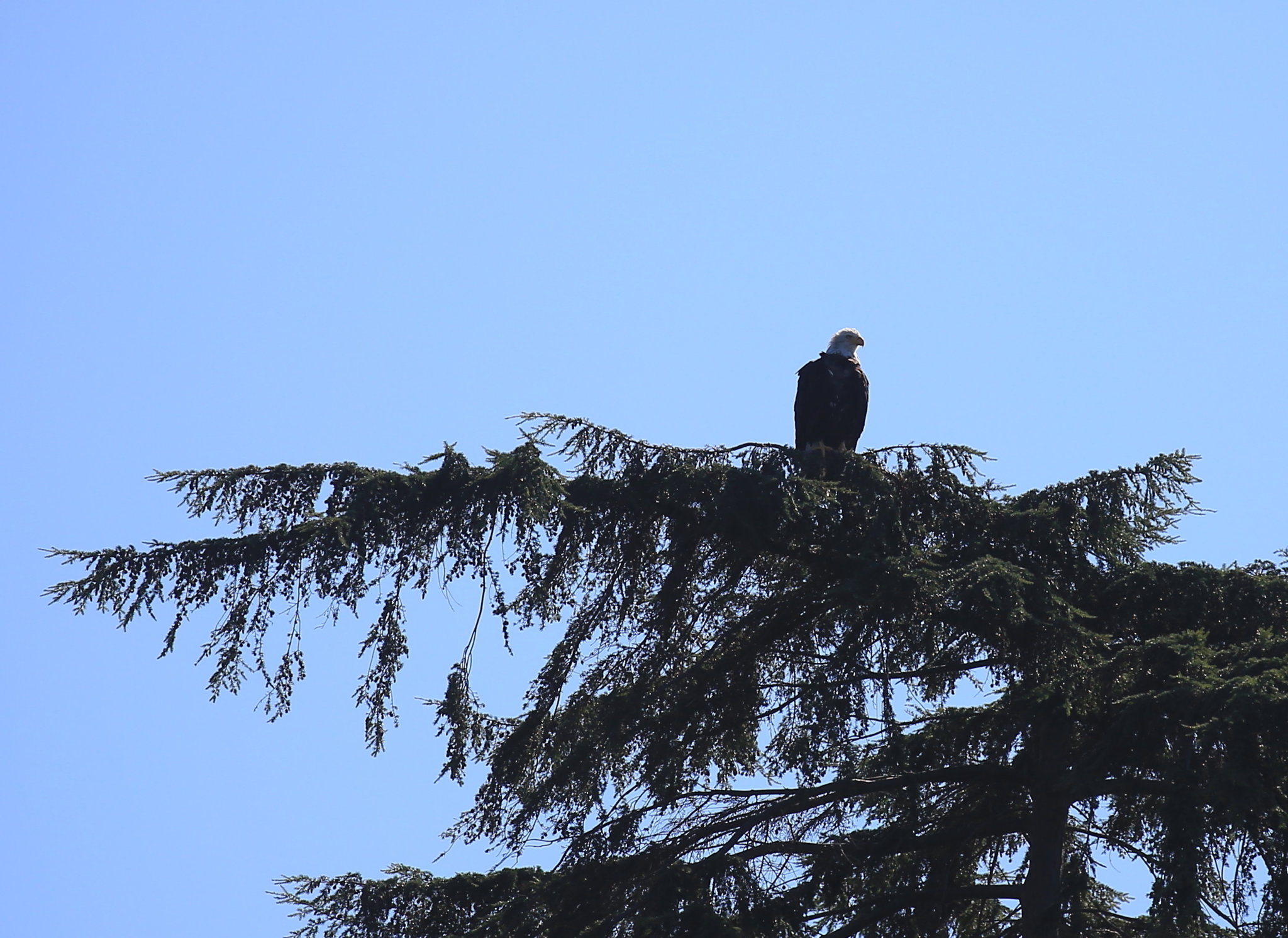 I set up the super telephoto combo to get shots of the one on the family tree above the condos.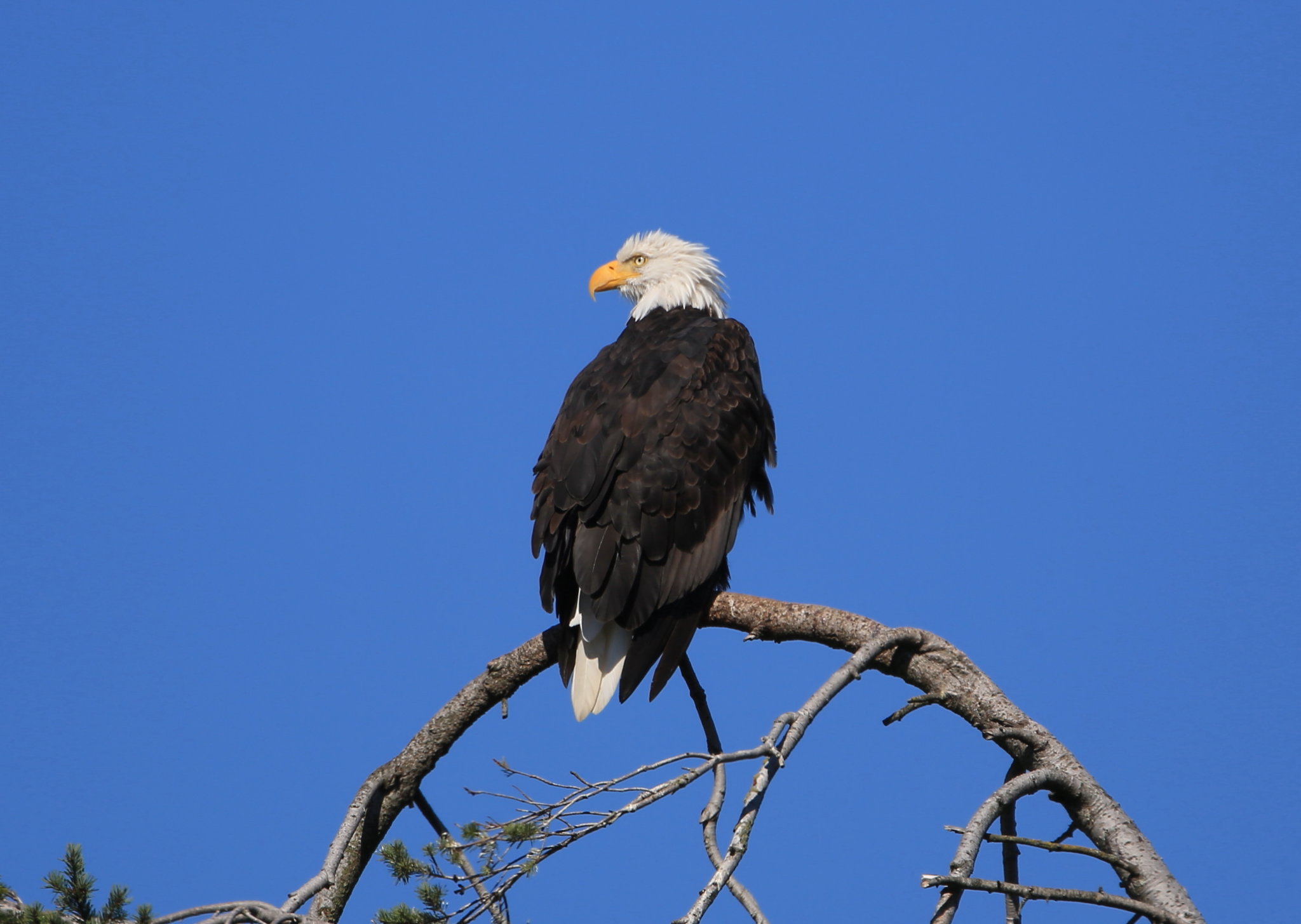 Both eagles took off while I was talking to one of the people living nearby. One flew to the nest.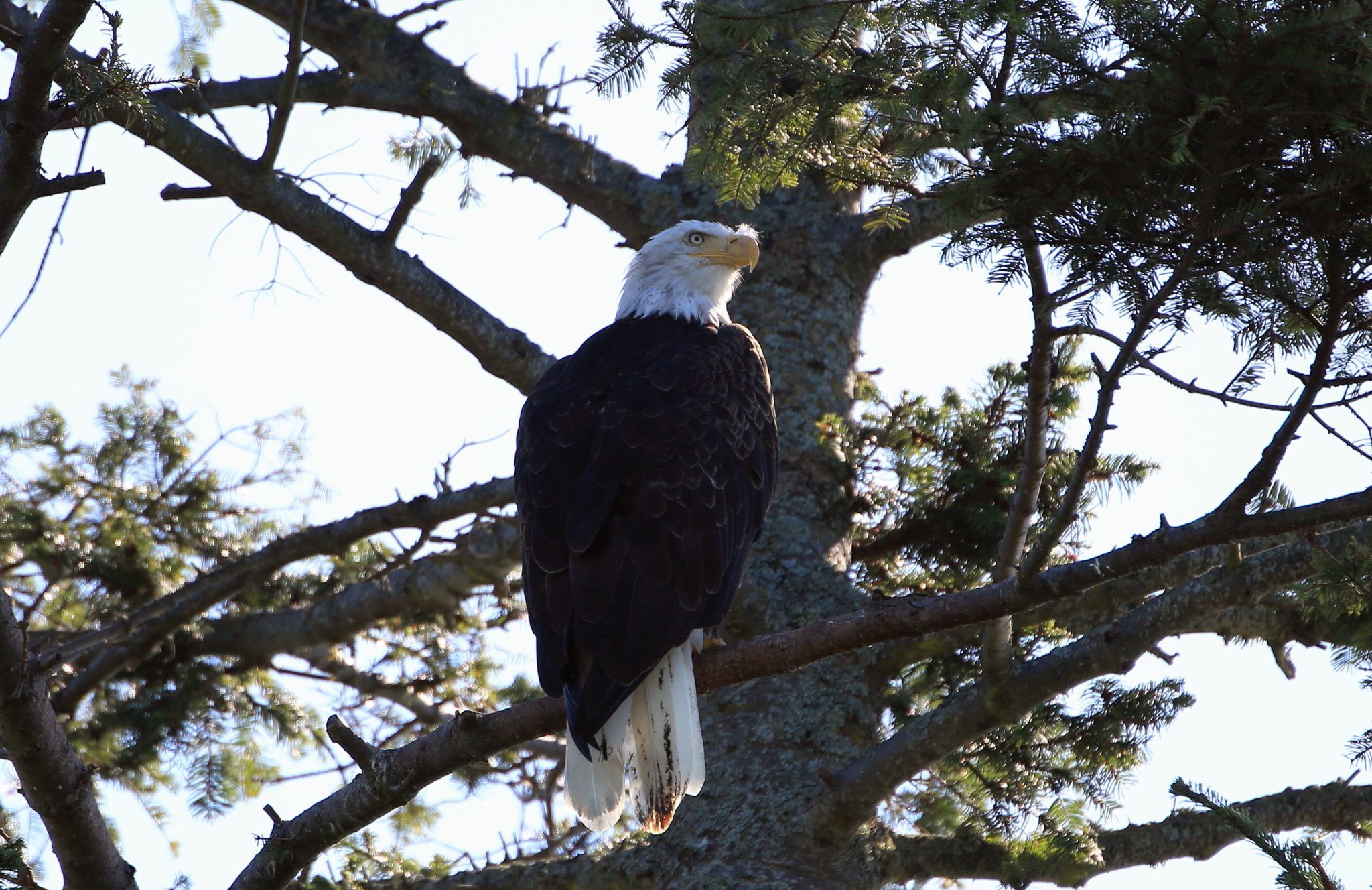 It took off while I wasn't looking. Both eagles were soaring over the area. Let the new eagle season begin.