Shot in early September at Gorge Harbor Marina in Desolation Sound, British Columbia.
This first version is the one I prefer. Question is - would you have lightened the foreground some more? Do you think the image would pop more that way?
[Olympus E30 + 9-18 11mm f/7.1 1/200sec ISO 200]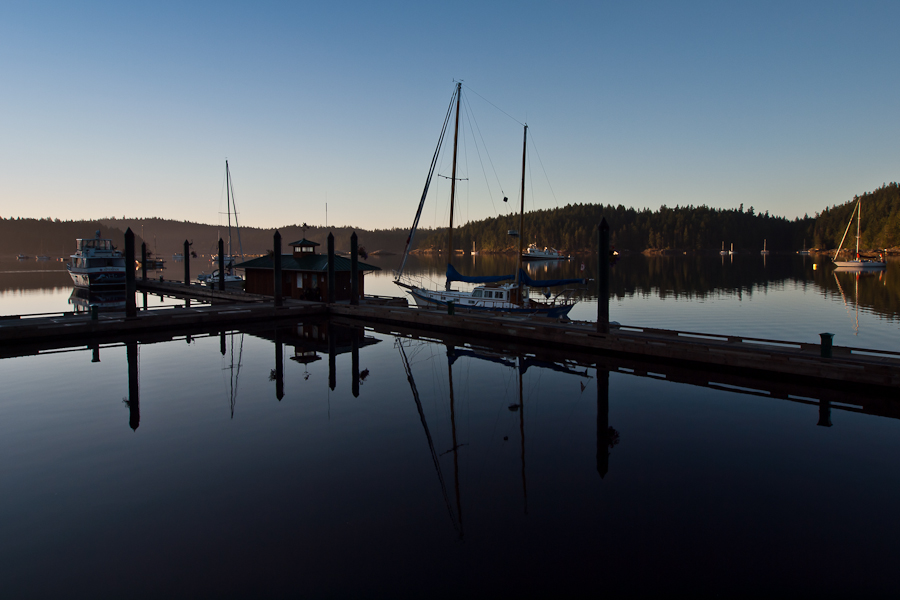 The second version is a pano of 7 vertical shots. I wasn't too pleased with the way the sky varied across the approximately 180 degrees in this image.
[Olympus E30 + 9-18 9mm f/4 1/1250 ISO 200]