I was out a few weeks back doing some night shooting along the Portland waterfront. I took this shot literally under the freeway. After reviewing the first shot in-camera, I decided that I wasn't sure I liked the two lights in the upper left. So I moved a few feet to my left to frame them out - the result being the second image. Now, having spent some time with them, I'm coming to believe they are really two different images. The first is about the "constellation" of lights. The second is about the mysterious pathway under the overpass.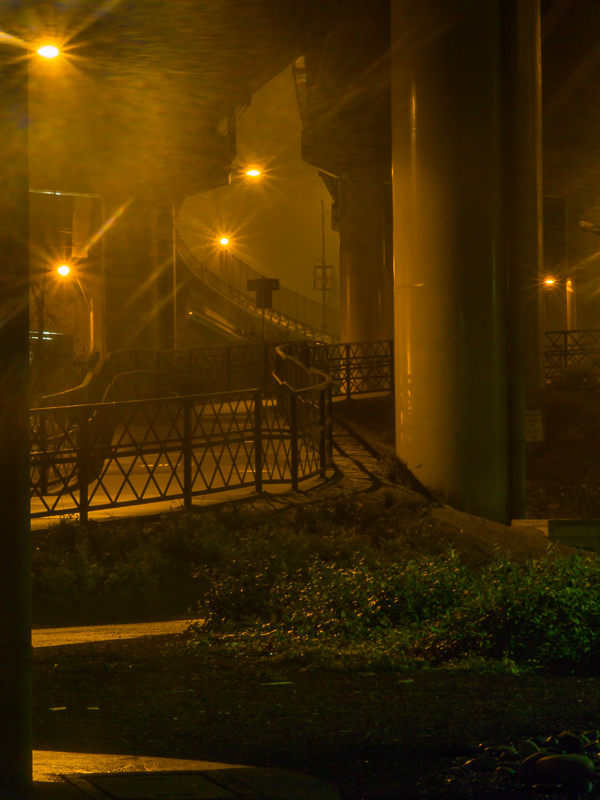 My question is: What do you think? Which one do you like, and
why
? Would you suggest pp changes? Or, maybe you think they're both trash and I should get a new hobby!
Last edited by a moderator: