We heard gull squawking outside, a bit louder than the normal melody at this time of day so I ventured outside. Turns out a Bald Eagle has caught a gull and the rest of its clan is yelling at Mr. America.
Apparently the Eagle cry we've been hearing was the parent calling for his immature offspring, who has just arrived. What a gift to watch the nature's less gentle side unfolding out our windows.
I love this town. As sad as this afternoon is for that poor gull, this kind of drama beats the heck out of drive-by shootings, armed robberies, and the other crazy stuff that happens in the cities.
Spring has arrived at the beach. And it is good.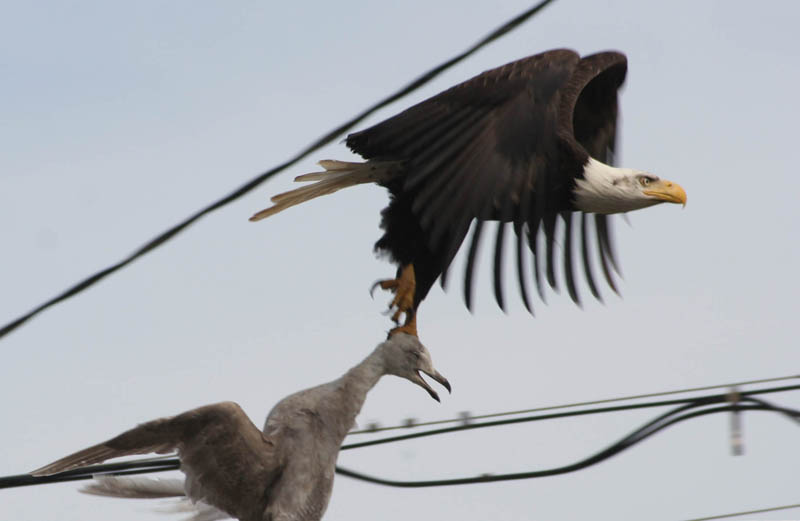 http://beachdog.com/blog/wp-content/uploads/2009/04/eagle-gull-sm.jpg
The entire story with more photos can be veiwed here:
http://beachdog.com/blog/2009/04/working-in-long-beach/
Last edited: