Super Moderator
Staff member
As a matter of default, I primarily photograph birds at the Edmonds (WA) marsh since they are its most prevalent and visible wildlife. Bird photos now have their own forum, so I'm going to start this thread in the
WIldlife and Animals
forum as a one-stop shop for photos of all non avian photos (even though some already have their own forums or threads) that I (or anyone else for that matter) take at the marsh. I'll open up with photos of a marsh hare and garter snake that I took near the #2 viewing platform Sunday (
8-11-19
) afternoon.
A baby marsh hare. "Marsh hare", a play on "March Hare" from
Alice in Wonderland
, was jokingly applied by a friend to a photo of an eastern cottontail that I took at the marsh. Eastern cottontails were introduced to this state back in the 20's by hunters and have reproduced like rabbits ever since. Prior to 2017 I had only seen them in city parks. Since then I have seen them at the marsh and elsewhere in town including my front yard. Others have said that there has been a wild rabbit explosion in town. Our local coyotes must have developed a preference for stray pets and are ignoring the rabbits.
You cannot get a size perspective of the rabbit from this photo, but it is definitely a first year bunny. I have previously photographed adults that are probably its parents in the same location.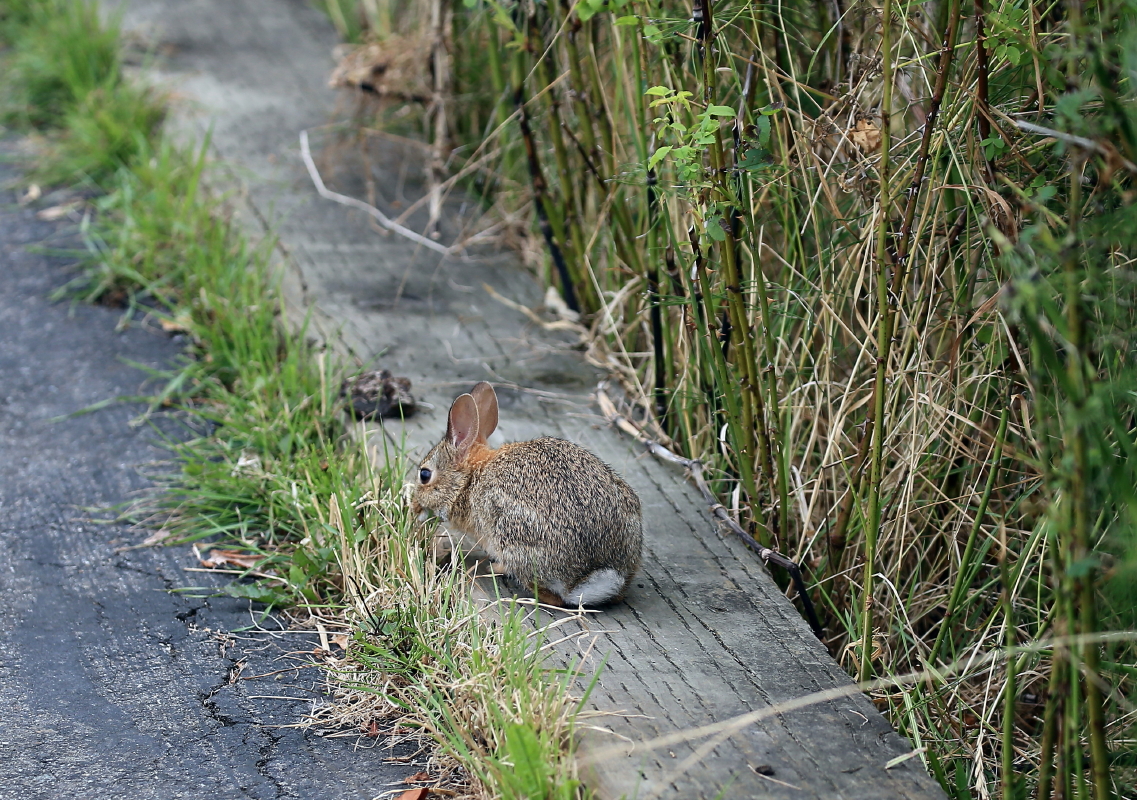 It no doubt hopes all the dog-walkers will obey the rules.
Sunday was the second day in a row that I had seen a garter snake curled up in this same spot. I assume it is the same snake.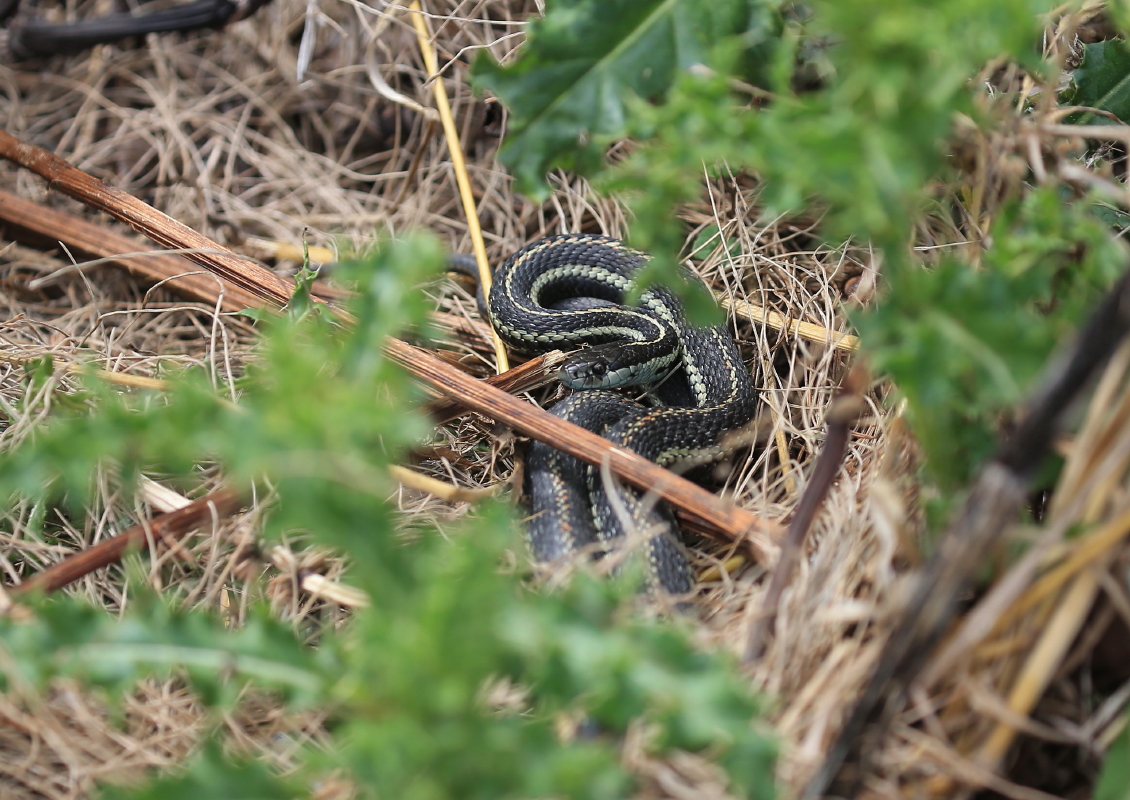 Last edited: