Super Moderator
Staff member
I'm not sure if I will get out today (rainy and cold), so here are more squirrel photos from Thursday. The previous photos were taken handheld with the 1DxII + 100-400L II telephoto zoom so as to get the rhodies in the background. These were taken with the 5DIII + 600L telephoto + 1.4x teleconverter mounted on a tripod.
No one gets tired of cute squirrel photos, right?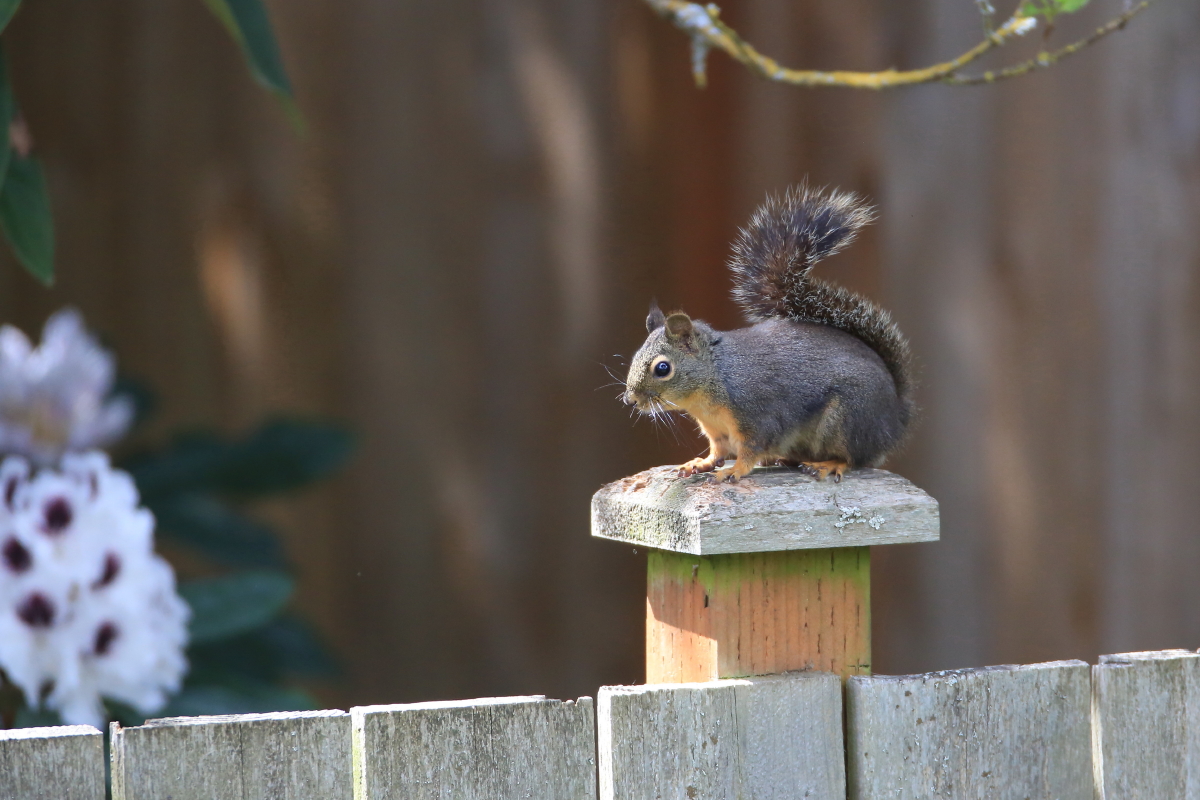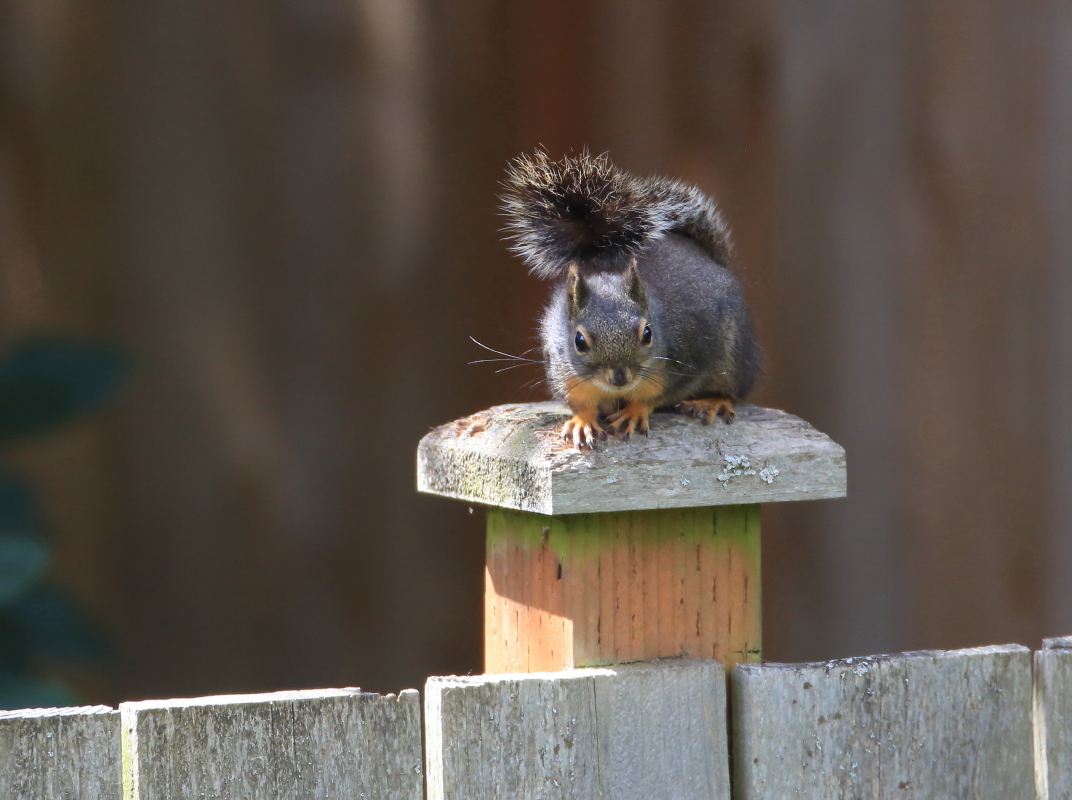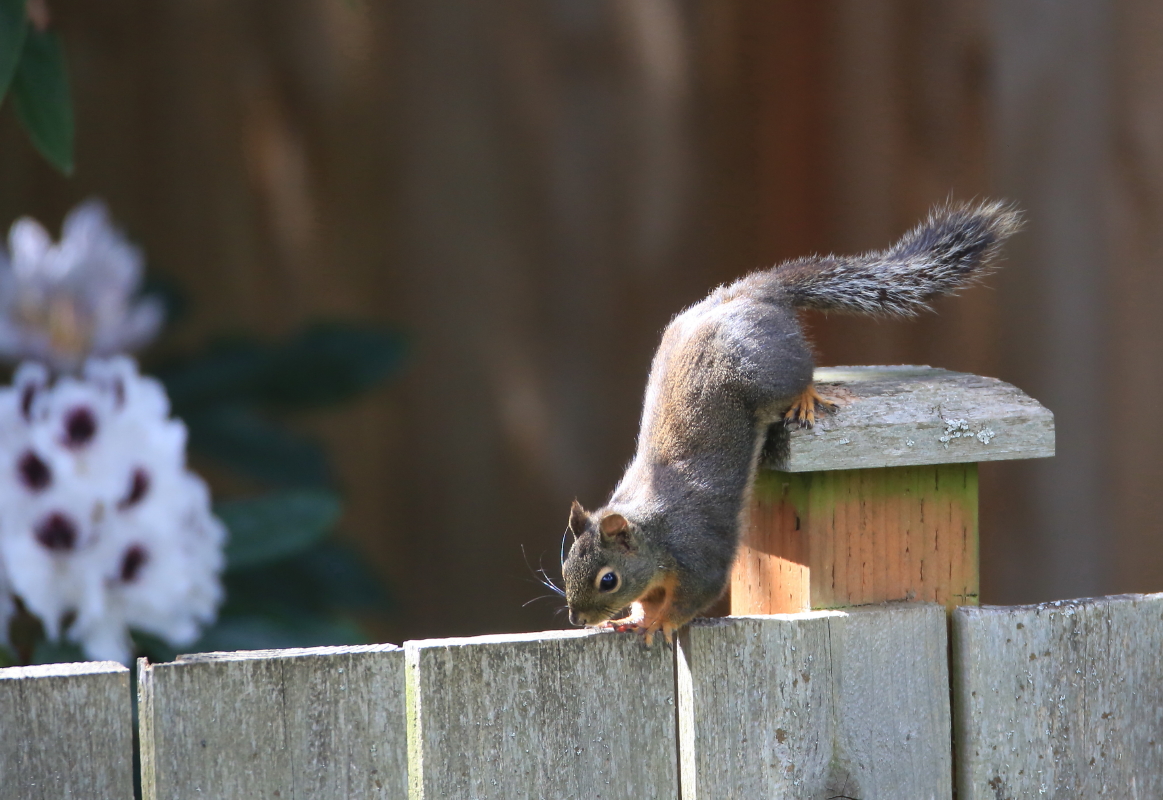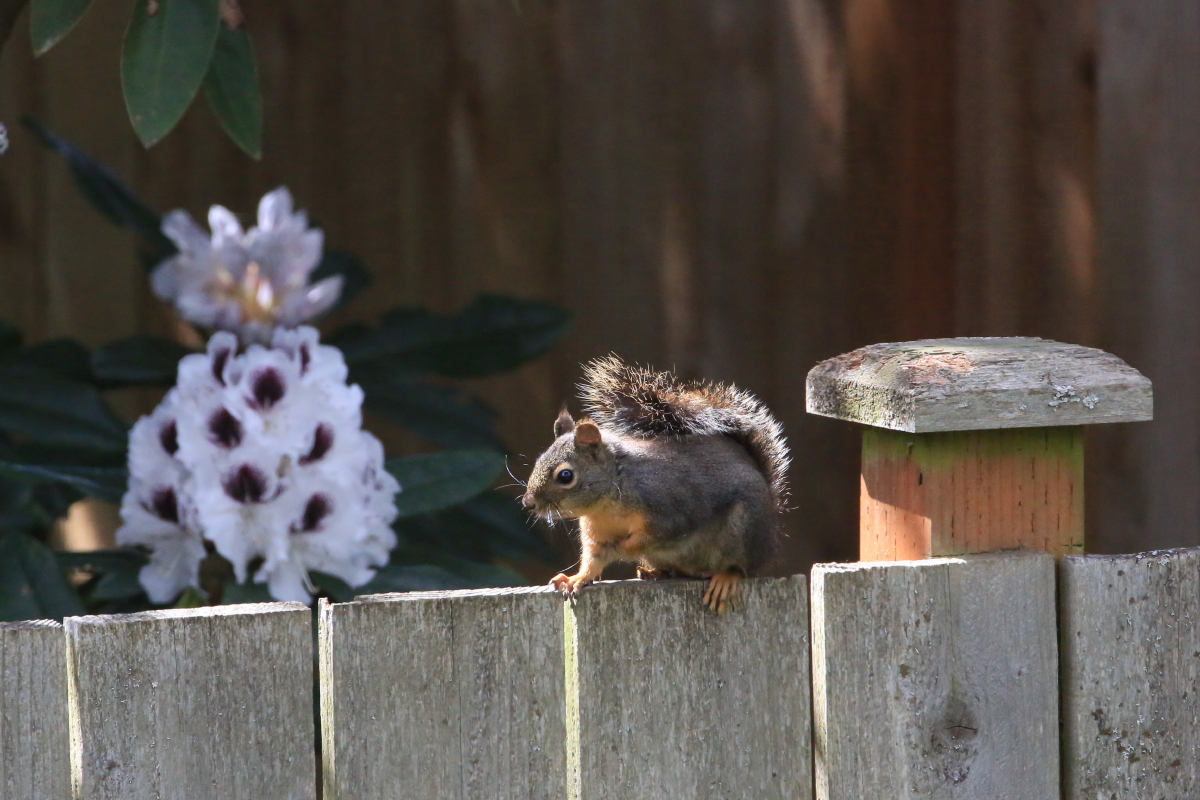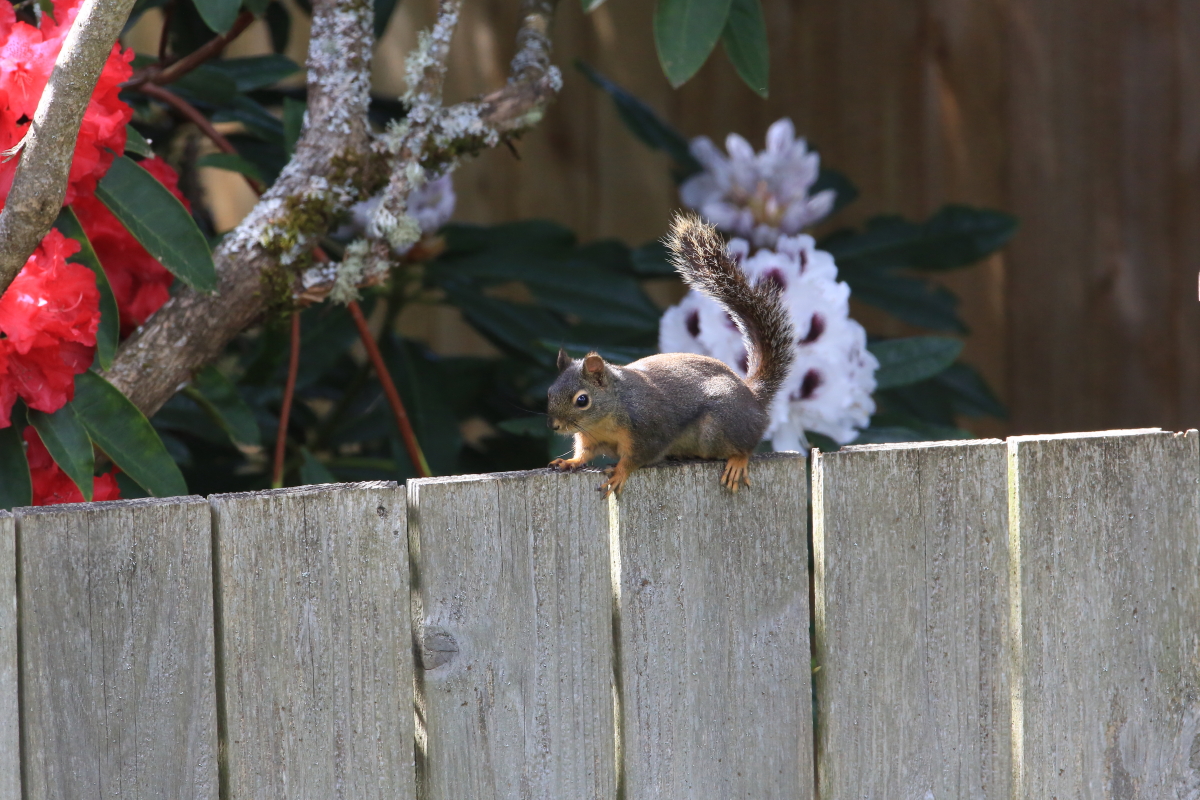 This morning (Saturday,
5-16-2020
) I saw one of the Douglas' squirrels running along my neighbors' fence. I really hope they are establishing themselves in our neighborhood in spite of the presence of the eastern grays.