My office window is about ten feet from my hummingbird feeder, so these shots are through a window. I keep my 400mm f5.6L lens and Canon 5diii at the ready.
A female Annas attracted to new red leaves looking like flowers.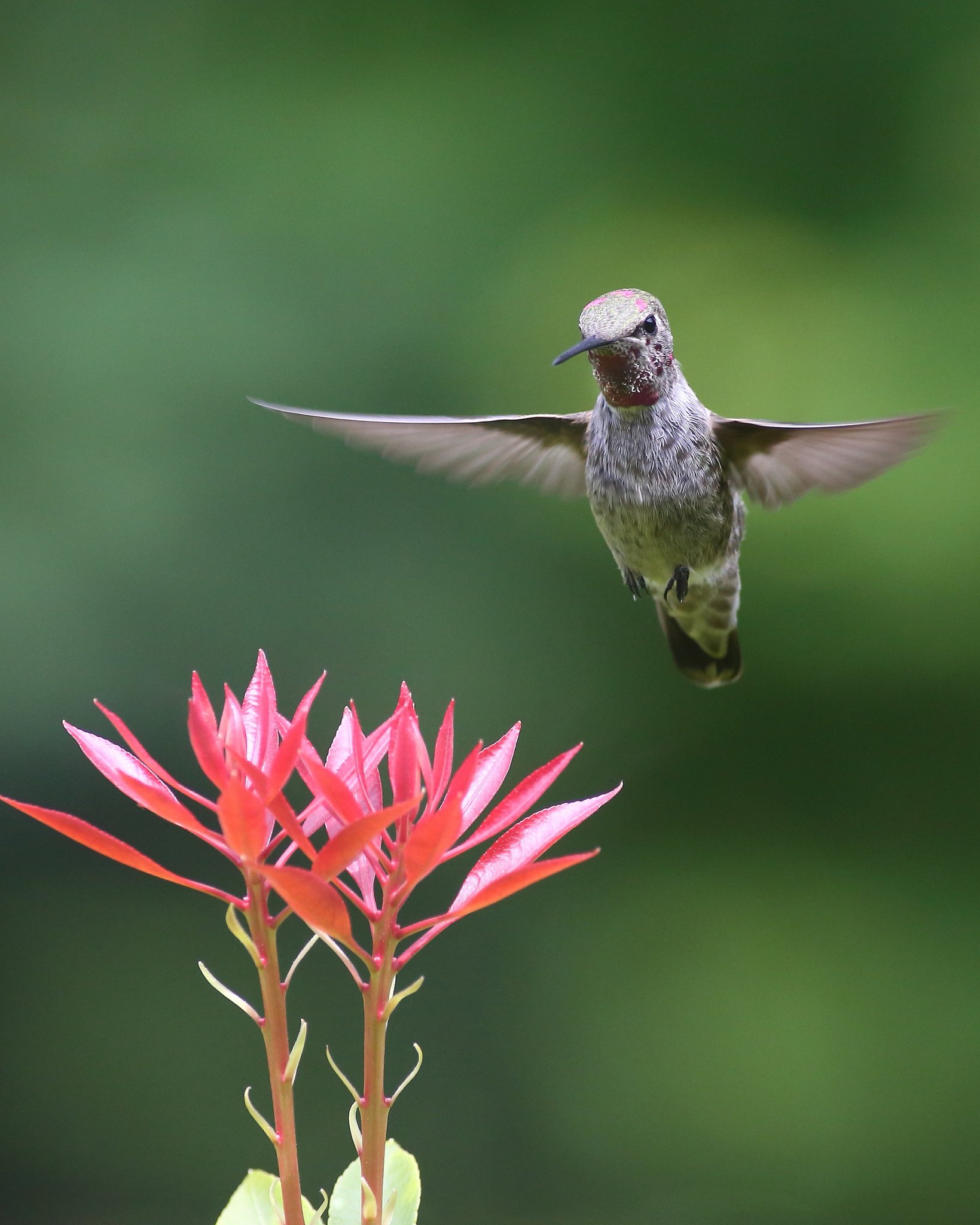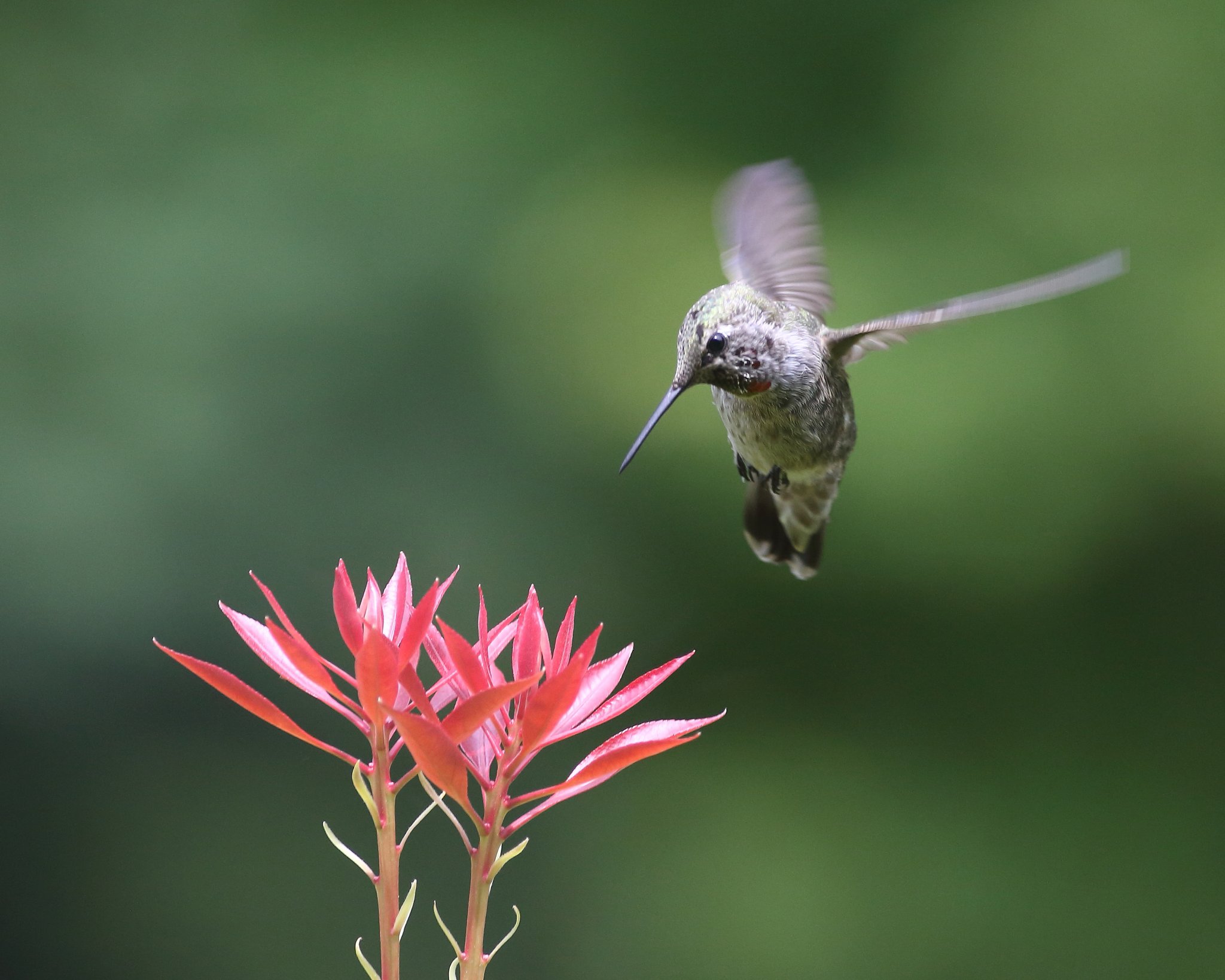 A female Rufous.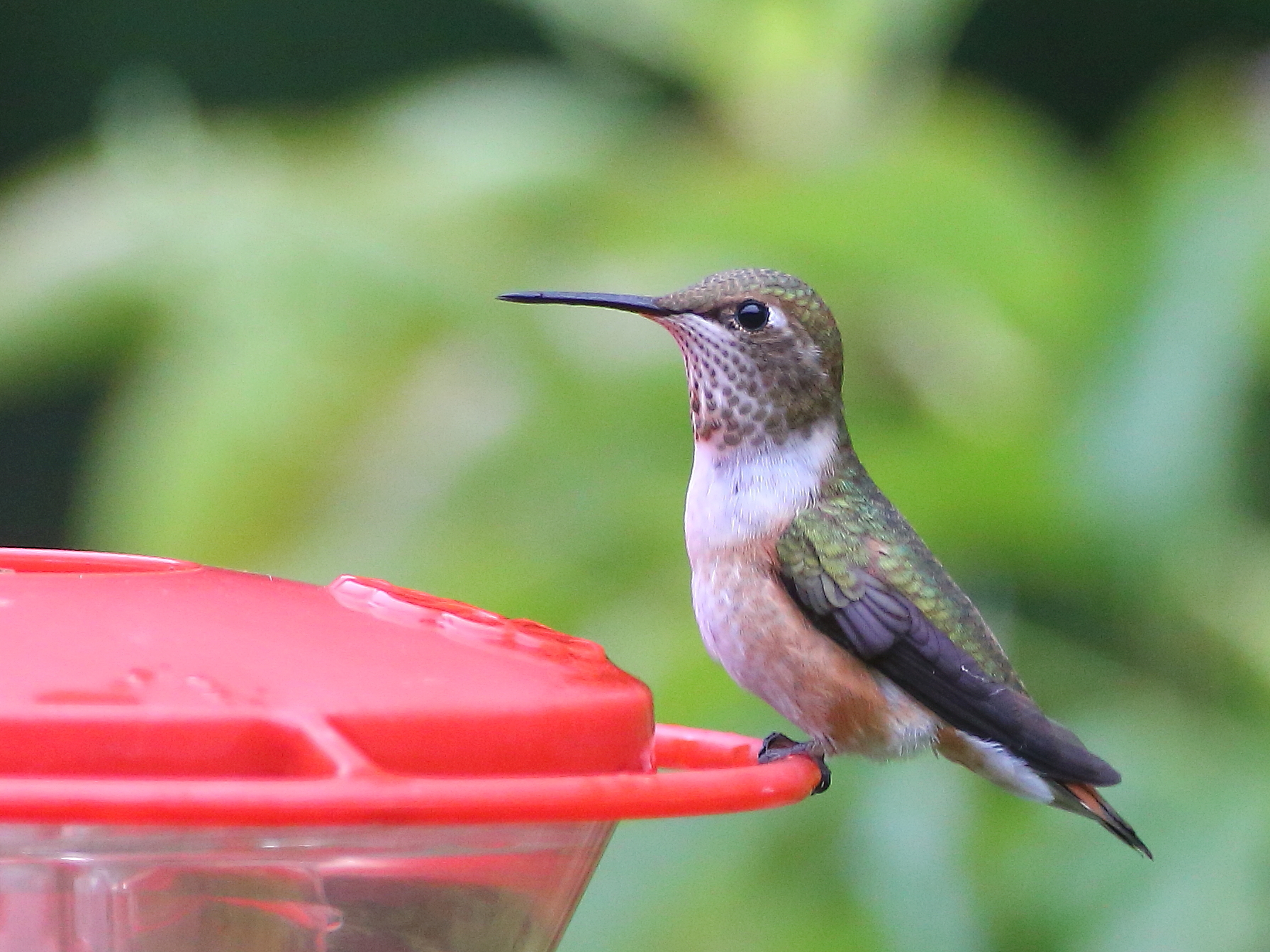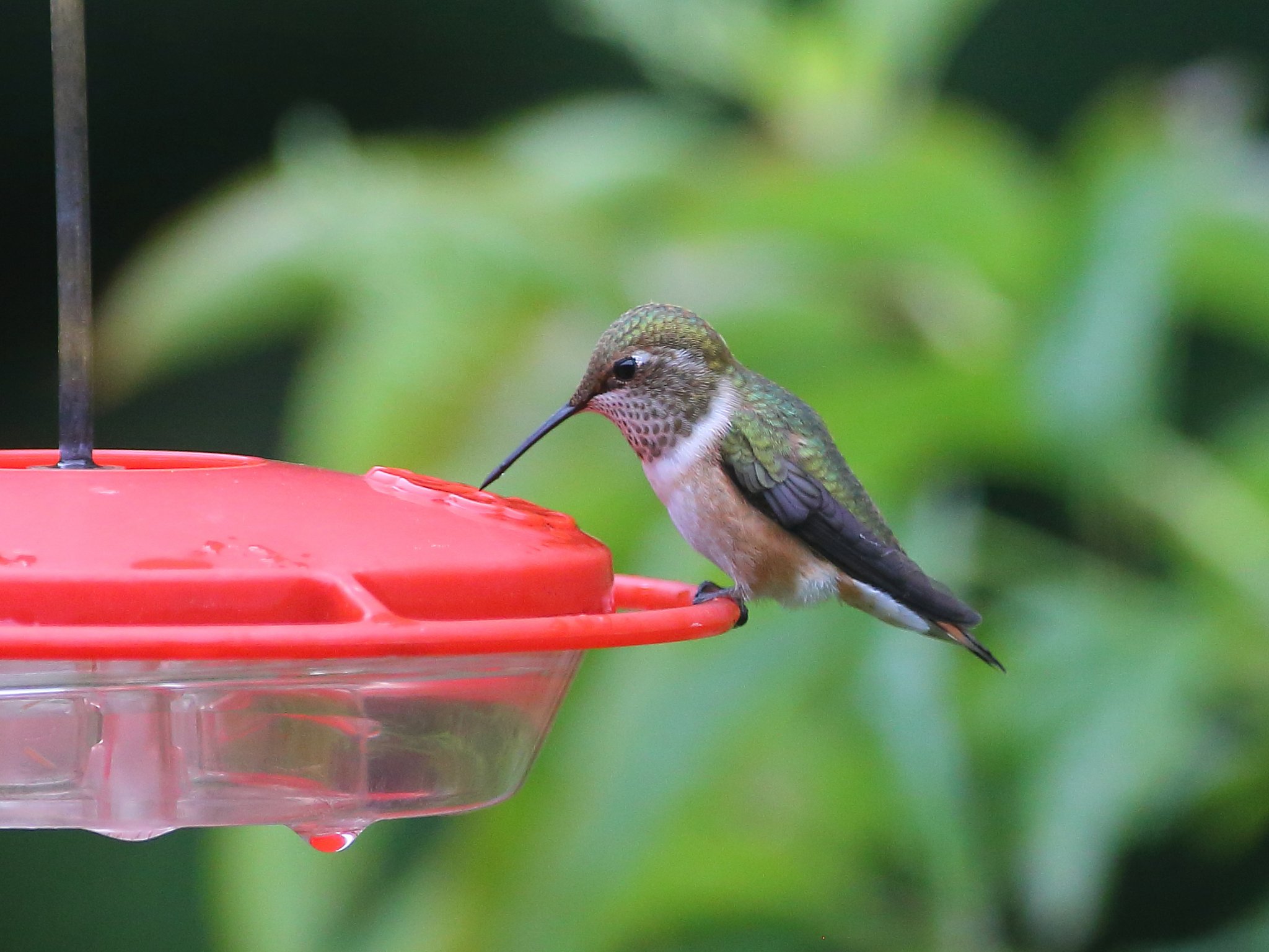 A red-hot poker plant waiting for a hummer - no luck so far!