Thanks to an early morning text message, I was able to capture a few images of the Sandhill. All taken with the Canon 5D Mark III and 500mm f5.6L with 1.4x extender.
One of my initial images - I think this is a female juvenile. It may have gotten separated from its flight group.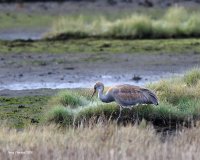 It was getting ready to take off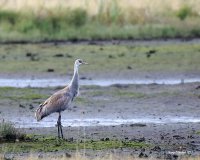 This is the classic pre-flight pose, based on my experience at Bosque del Apache, NM, a couple of years ago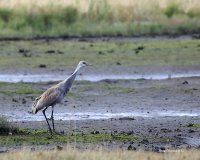 Some in-flight images - I was pleased that the AF was able to distinguish the bird from the background.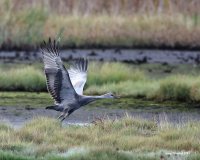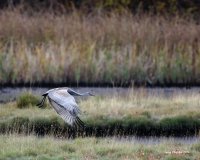 (continued)