Administrator
Staff member
In a reply to one of my eagles, Bill mentioned motion blur, and whether not people want to include it.
I have a general rule for any kind of a "Special Effect". That is "If you use an effect, it should be
obvious
that it was intentional"
A typical example would be shooting on an angle. A slight tilt? Looks like you didn't set up the tripod correctly. A strong noticeable tilt? OH, you're going for the "Batman Look", that's cool!
I have tried for motion blur with eagles, but haven't had much success. This one is close, but it bothers me. The problem is that his head is soft, likely due to moving it as he lands. The body and claws are sharp, so I tracked him OK. It's not too bad, but I'm not a huge fan of it either.
I tried a reasonable amount of these but the number of keepers was so low that I went back to just trying to get them tack sharp. Also, it requires some pretty specific circumstances. The eagle must be gliding, any wing motion will ruin the effect. There has to be a background to show the motion blur. Do this on a blue sky? You have nothing. So it's not something that's very useful.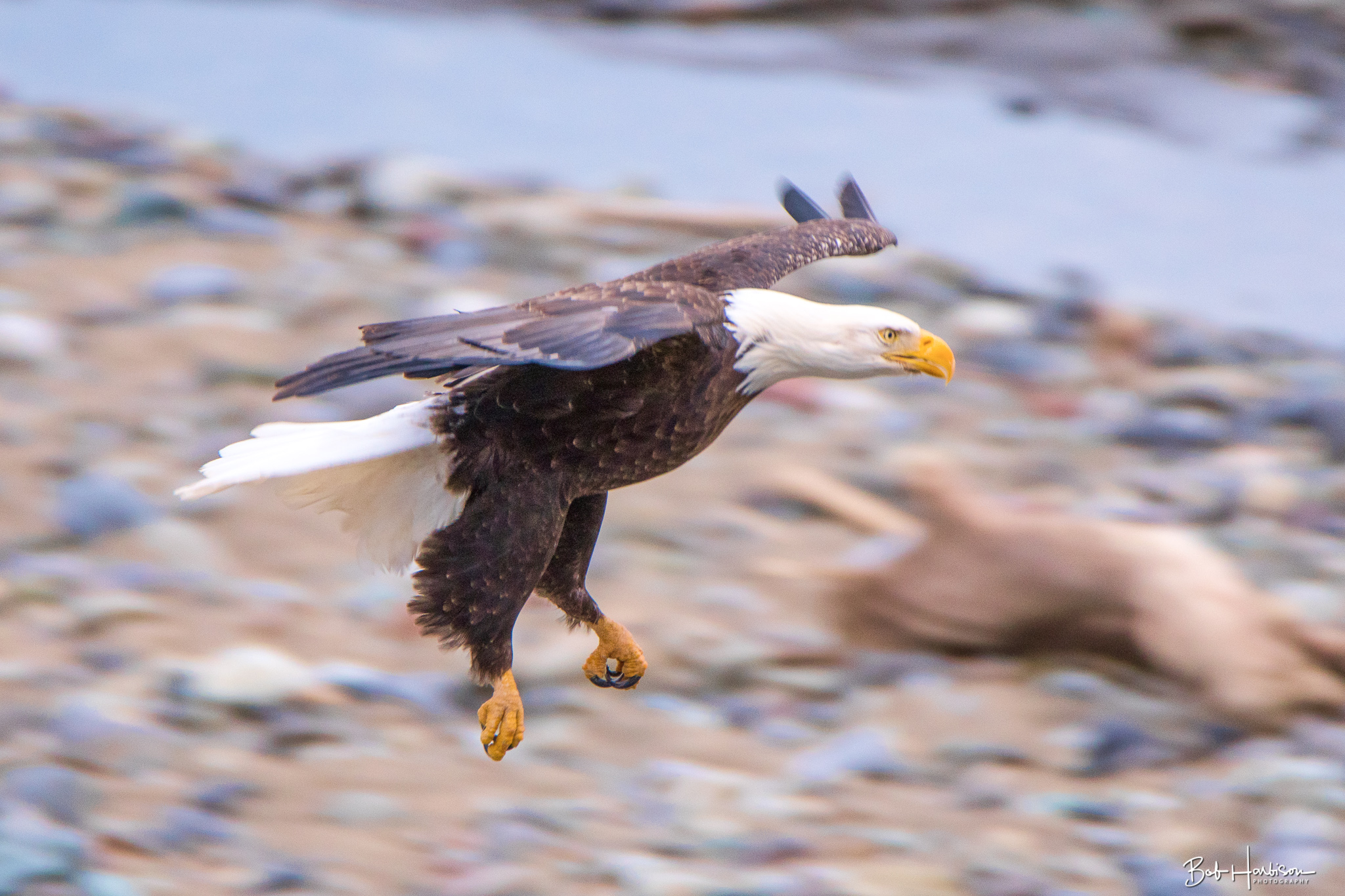 Last edited: