Super Moderator
Staff member
Several species were amassing their forces far offshore in preparation for the annual winter invasion.
Black scoters, surf scoters, and a single common murre can be seen in this photo.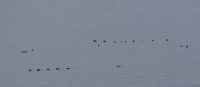 Several Bonaparte's gulls were flying around the underwater dive park. One rather large flock flew in from the north and landed out in the Sound.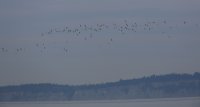 I wonder if these were the mystery birds I asked about earlier this week.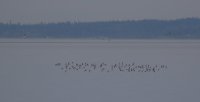 Last edited: