C/C requested. I've got a 5D so it isn't the fastest thing in the world for this kind of thing. Post processing is the usual- reduce noise where it is needed and smart sharpen after that.
1. Looking out over the city of Ellensburg. I'd love to have that house on the right.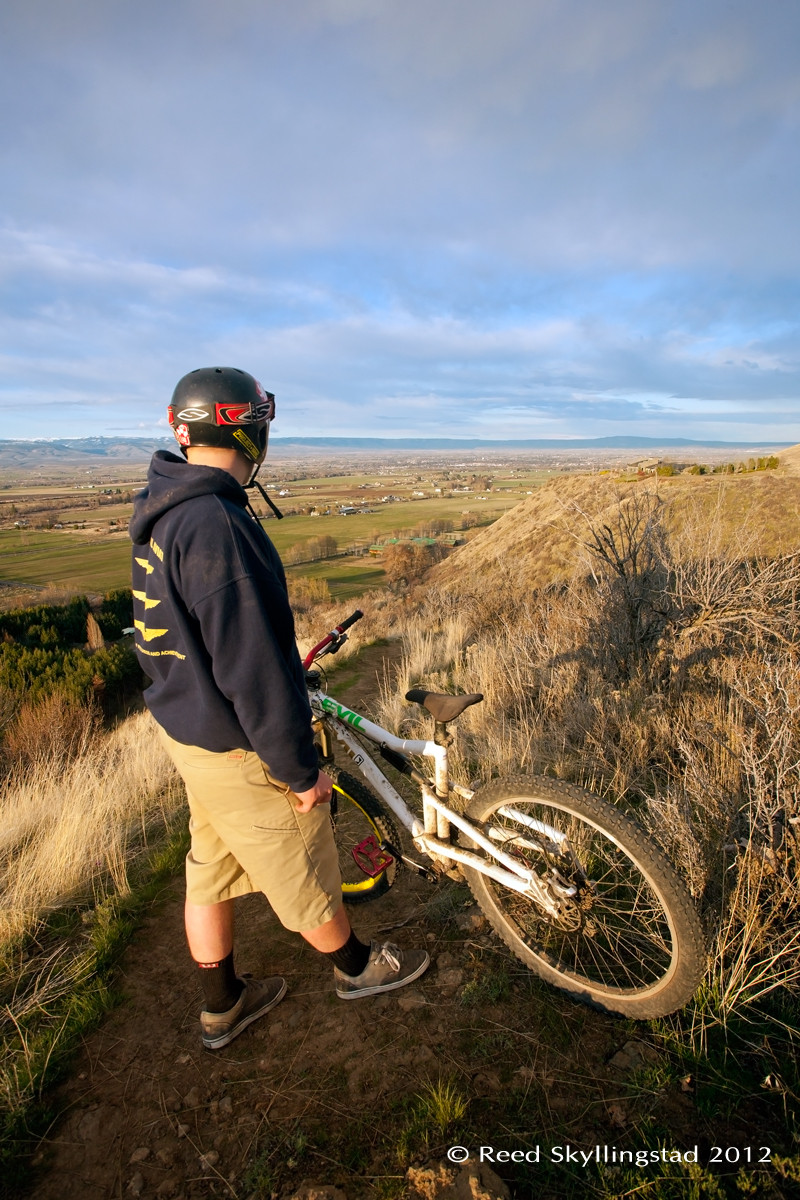 2. Some ominous skies, but he's having fun. We didn't get wet during that shoot.
3. Catching some air on this one.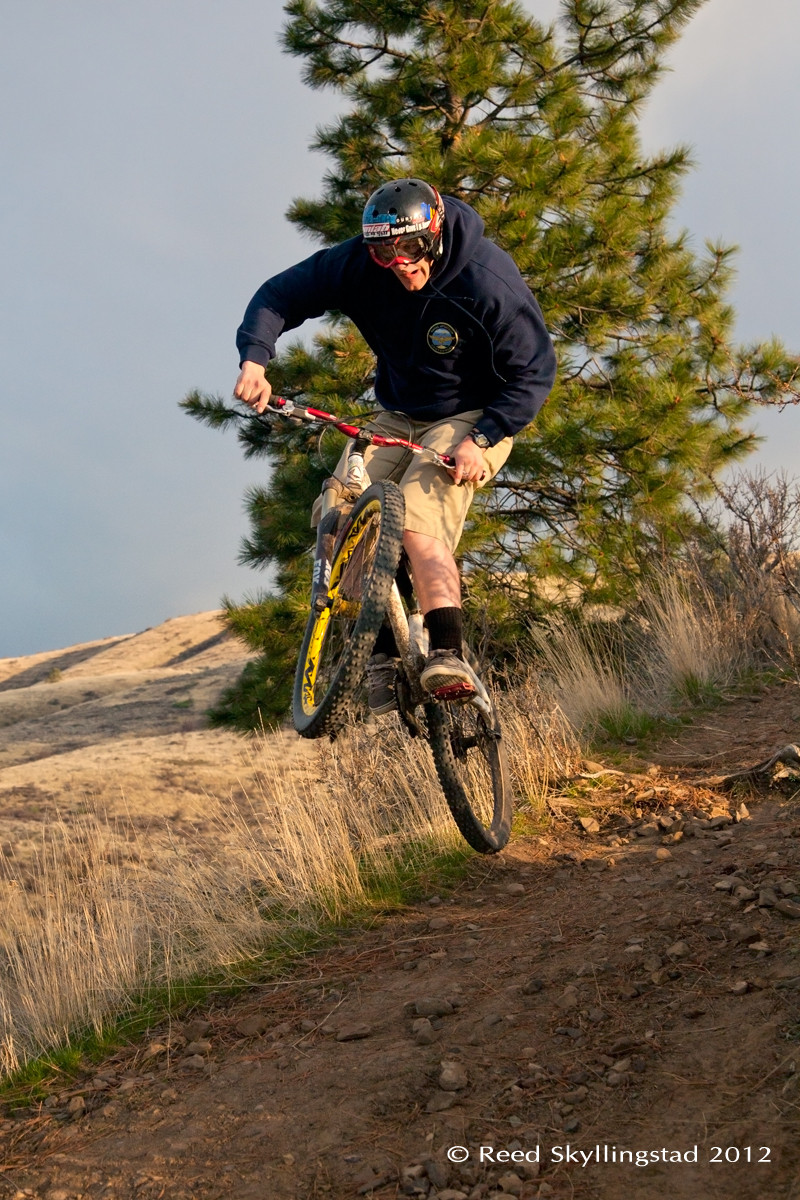 4. And a bit more air on this last one.