Super Moderator
Staff member
Form Pt. Edwards we drove down to the marsh. After we were there a few minutes, all the herons took off in what I call a "heron tornado", which usually signals the approach of an eagle.
Sure enough, one of the Pt. Edward adults flew in and landed in a tree above Willow Creek on the south side of the marsh.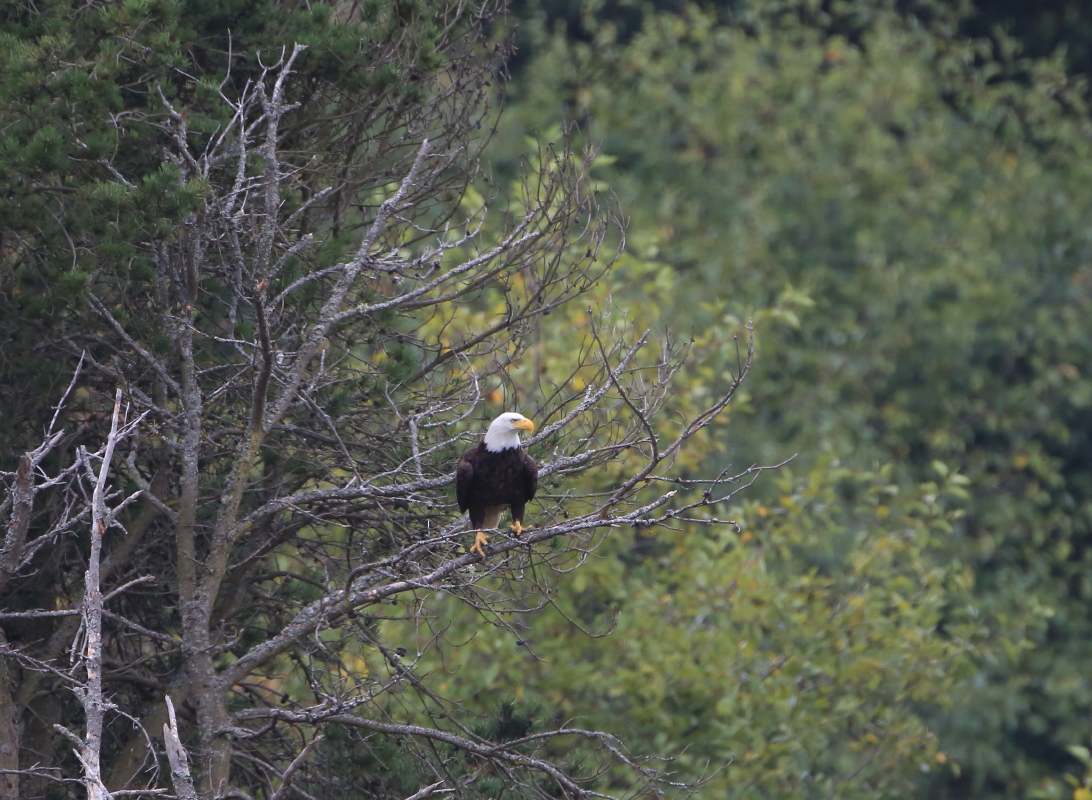 The adult stayed there a few minutes, then flew over to a pole beside the railroad tracks.
Adult eagles usually ignore harassment by crows and gulls, but this adult seem bother by the gulls. I this heightened sensitivity is caused by the presence of the eaglets.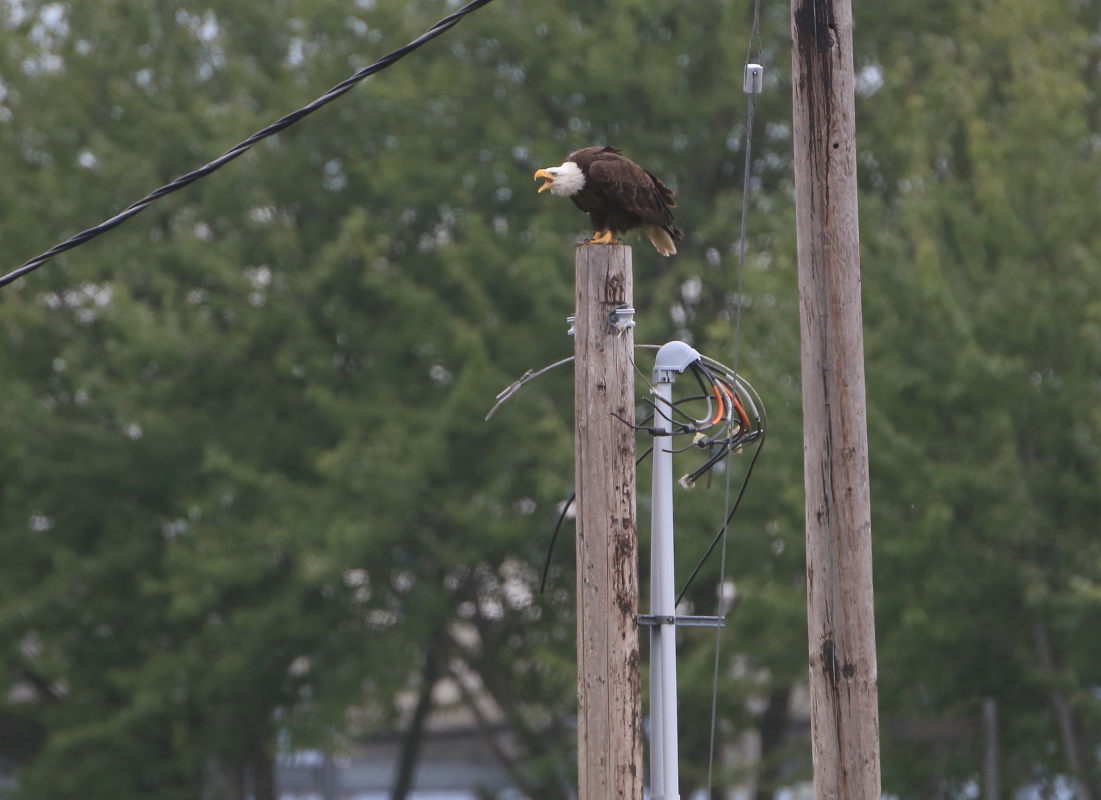 I knew Amtrak's Seattle-Chicago Empire Builder was scheduled to arrive at any minute.