Super Moderator
Staff member
From the fishing pier I went to the marsh to look for the snipes. A few minutes later the ducks all flew up out of the water, which signaled the arrival of the eagle.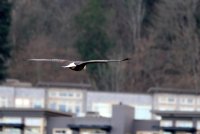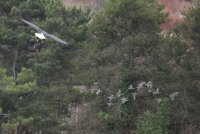 The eagle bathed in Willow Creek for several minutes.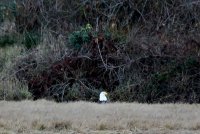 It flew up to a tree above the creek to dry off. I took the opportunity to take an artsy/surreal/etherial shot using the bare trees as a background.
It later flew up to the spar on the fish hatchery grounds where I have previously photographed the pair drying out.