Super Moderator
Staff member
A juvie Cooper's hawk was perched in a tree adjacent to the one where the merlin and great blue heron were perched. I wonder if this is one of the juvies from City Park, which is straight east of the marsh, just across Hwy. 104/Sunset Ave.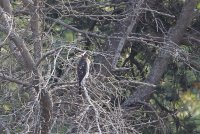 The hawk flew over to the merlin's tree.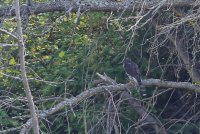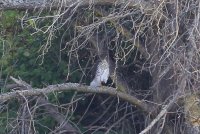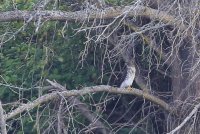 One of the Pt. Edwards eagles was perched in the family tree on top of Pine Street. An osprey flew by, which rounded out a four raptor day at the marsh.
Last edited: