Super Moderator
Staff member
The waxwings all took off together and were immediately pursued by a raptor of some sort which had been perched nearby.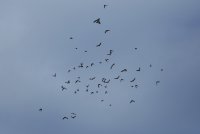 I thought it was the adult Cooper's hawk which I have been photographing in the area. I am not ruling out the possibility that the Cooper's hawk was chasing the waxwings, but the raptor I did manage to photograph was a merlin. The original photos were were severely backlit. I had to do a lot of tweaking to determine that the bird was a merlin.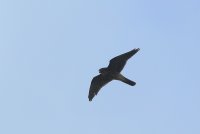 The afternoon concluded at the marsh with the find of the day, a Wilson's snipe.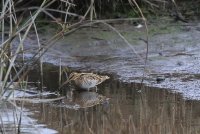 Last edited: